High end laser module with thermo-electric temperature control.
Available as single mode or multi mode version.
Comes with a pre-adjusted ColorDRIVE driver ready to use.
Diode module
+/- 5nm (typ.)
Single-mode/Multi-mode
>50:1 (single-mode)
>50:50 (multi-mode)
+/- 2%
Dimensions
100x63.7x37mm (single-mode)
97x66x37mm (multi-mode)
25mm
4x M3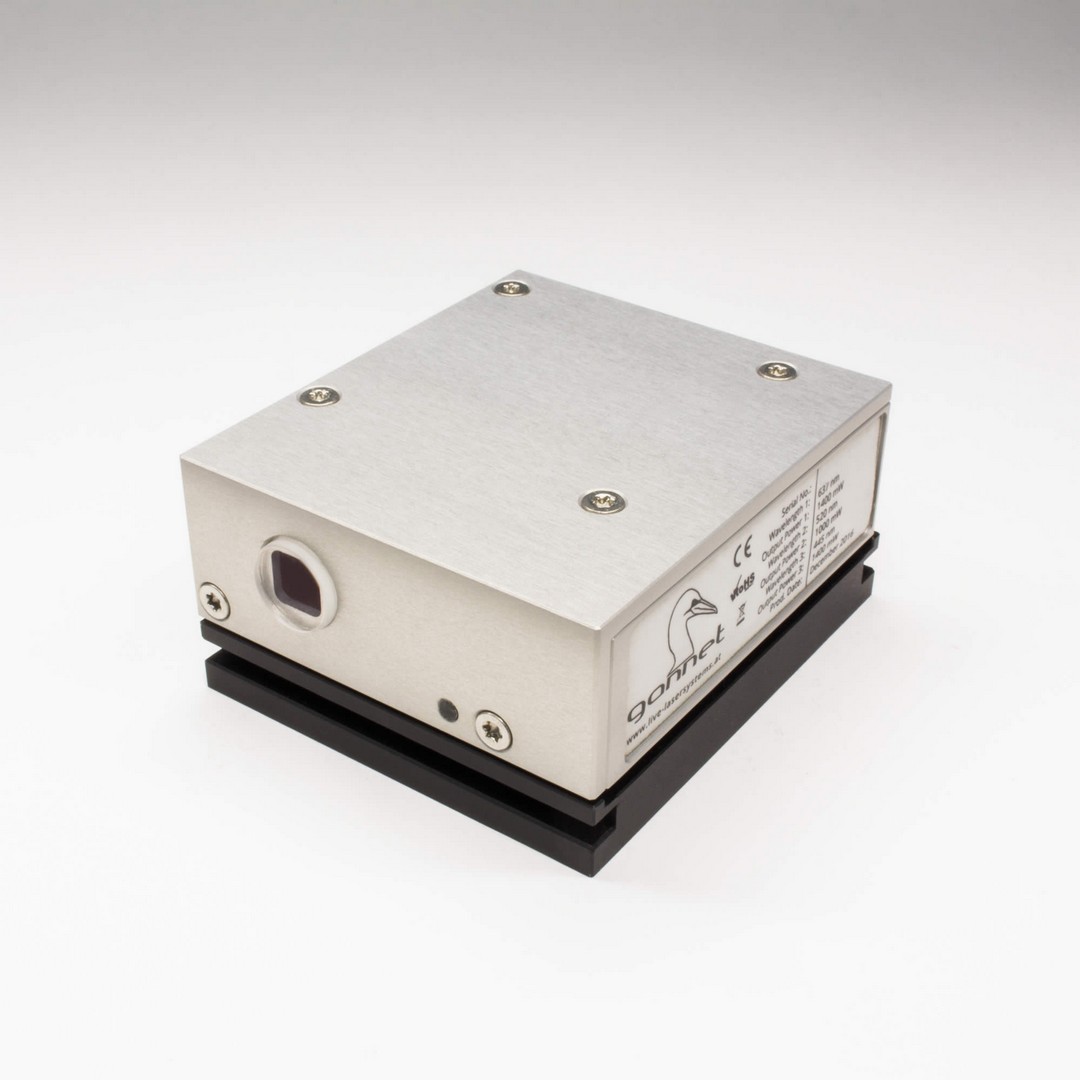 Laser Modules
Enclosed RGB laser module with integrated TEC. ColorDrive included.
Add